Zwischenprobe
Please subscribe per email for the in between rehearsals.
Monika Uster - monika_uster(at)hotmail.com
or Karen Gruno - karen.gruno(at)gmx.ch
---
Costs: we divide the renting costs of the rehearsal room
Rudolf Steiner Schule Winterthur
Trainstation Winterthur, take exit behind the station,
turn to the left, over a bridge, follow the street until Maienstrasse.
Walk about 15 Minuten.
Catcha
Catcha Rusch
Hardturmstrasse 68
8005 Zürich
ÖV: Mit dem Tram bis Escher-Wyss-Platz, dann weiterlaufen in die Hardturmstrasse, dauert etwa 20 Minuten insgesamt.
Monika
Schlossschürstrasse 3
Winterthur
SBB: Infos folgen
Von der Autobahn bis Monika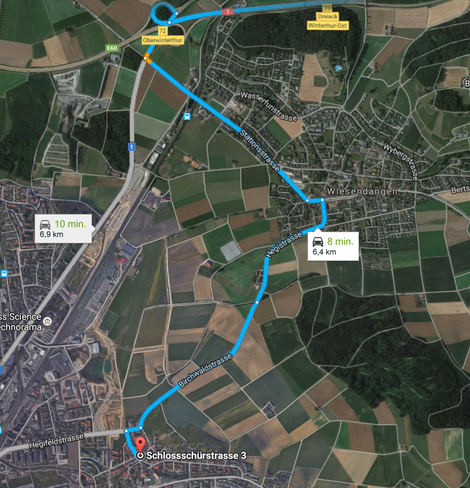 Vom Bahnhof Hegi bis Monika