Dessislava Stefanova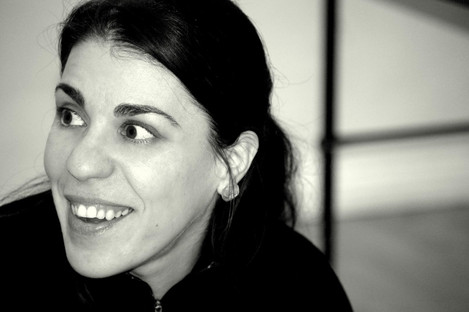 Dessi grew up in Stara Zagora, Bulgaria, and already as a child performed with Zagorche, a folk music and dance troupe. At 18, she was accepted as a singer into the National Folk Music and Dance Ensemble (directed by Philip Koutev), Bulgaria's premier performing group, and became its assistant conductor.
She moved to the UK in 2000 and has been teaching the distinctive choral music of Bulgaria in workshops there ever since. She has also established a career singing on Warner Brothers, Miramax, and Walt Disney soundtracks (Troy, The Brothers Grimm, Atlantis, Elizabeth the Virgin Queen, etc.), as well as for various BBC and theater productions. The London Bulgarian Choir she directs, whose members are from the UK and not Bulgarian, won the BBC's Radio 3 Choir of the Year competition in 2006.
In April 2011 Dessi gave her first workshop in Switzerland, and on that occasion, the decision was made to create the Swiss Bulgarian Choir.
Singing with two voices - Interview with Dessi